3:20 PM Saturday, March 29, 2008
new photos of the puppy!!!!
------------------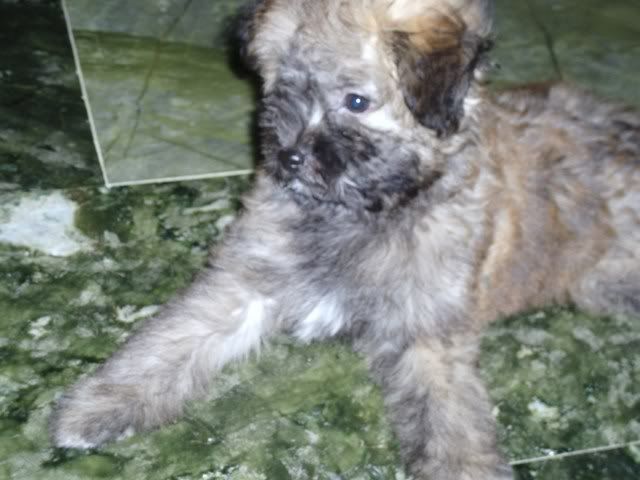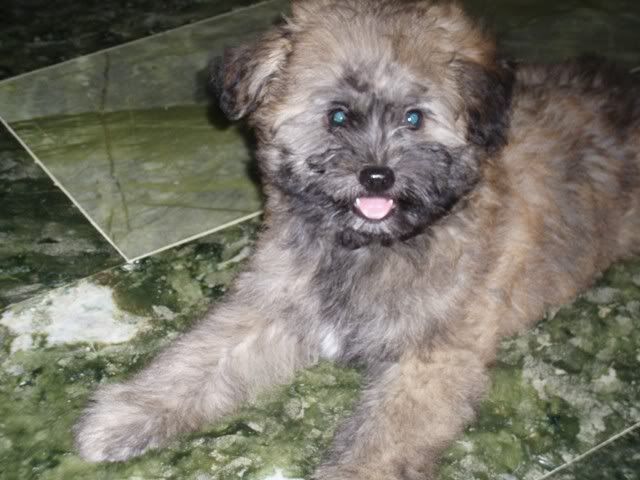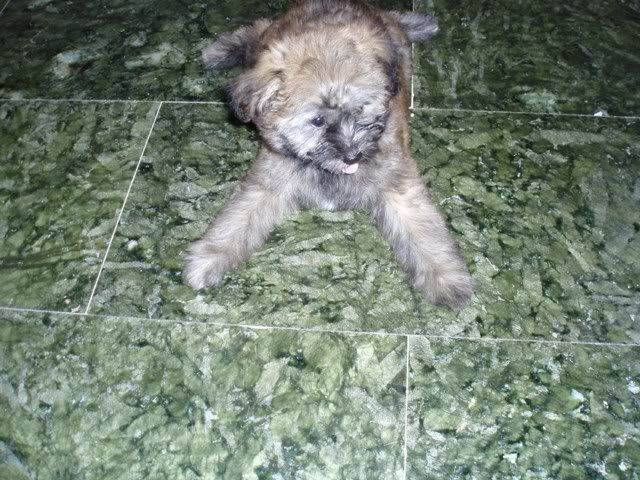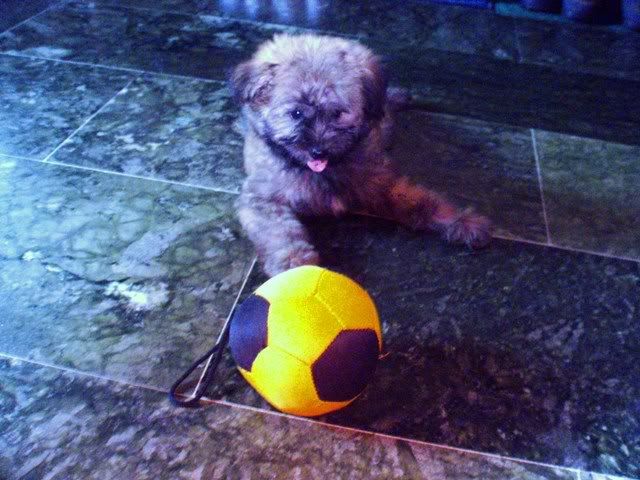 SO CUTEEEEEEEEE RIGHT?!?!?!
11:09 PM Friday, March 28, 2008
long long day!!
yesterday went to cut my hair! haha! trimmed it coz school is coming so soon!! next week is orientation!!!!!!
*so fast*
andand today i went to my grandma's house!!! played with clever!! so adorable and so naughty!!!
we went to see shawn dance! hahahah. his school dance teams're exceptionally well!!
i got new piccs! but i'll put them up tommorrow!
coz i m so tired now and i want to sleeeeeeeep!
bye xoxox
rachel
3:25 PM Monday, March 24, 2008
how is everyone's easter weekend!? hope its great!
i am so stokedddddd! school is starting and
we finally have a NEW clay ALBUM! ahhhhhhh! you knoww i love him! ahhaha! :] hes amazingggg. can't wait for the new release!! (may6th) i am so stoked for thisss!
and..... what elses, harry potterrrrrr newest movie , releases in theatres nov21st! [OMGZ! I AM EXCITED FOR THIS TOO!]
andand high school musical 3. hahahaaaaaaa. hits theatres nov too!
wooowh. amazinggggg.
i had piano lesson today! and my fingers are stretcheddddd! pieces're coming out nicely and hope to do well for the last grade!! *crosses fingers for me*.
god bless allllllll! xoxxx
9:29 PM Friday, March 14, 2008
we 've a new puppieeeeeee at my grandma's place! hahah! so now, nikko is not the only one, we have 2 now! :]

this puppy is 2 mths old, so adorable and so cuteeeeeee. very playful!! and he looks like a bearrrrrrr!!

isn't he a doll???
enjoy the picsssssssss!

let me hear u say 'awwwwwwwwwwwwww!'

peace outtttttt
rachel <333333
11:48 PM Thursday, March 13, 2008
my toughbook for the second day yay :D
today evening, uncle linus came over and bring me the plug thingy to charge my batteries, and he brought over many other things la. haha, also teach me how to use the toughbook. muz really conserve the battery man!
i hope i can take care of my toughbook, i dun wanna it die in less than a year.
it better not man! coz it costss mee so much la! :X at least it must work in the next 3 years!!!
next, uncle yasuike , my daddy's long time friend and client, came to singapore last few days. so , its a pleasure to invite him for dinner! hope he had his stomach filled with content, as my mom prepared the singaporean's home cooked food!
i bet hes happieeeeee with it! haha!!
oh yess, in the morning, i went for my medical checkup! came home about noon! waited for so long! i meant very long, coz there're so many ppl!!! but peace , we got it done!
thats all today!!! peace out oxoxx
gd night folks!! i love american idol man!! hahaha heng my david archuleta still in the show! i'll be rooting him for the win man! :D so cute and so talented!!!!
-rachel
10:08 PM Wednesday, March 12, 2008
yay, got my first ever laptop!!!!!!!!!
:D:D:D
*beamssssssssss*
its panasonic toughbook, really cooooooool nehxzxzxxx. hahahahha.
and i can't wait to use it.
:D:D:D
*thankssssssssssssssssssssssssssssssss uncle linus for psycho-ing me to buy it. HAHHAHAHAH. JK.
i need 2 learn how to play around wif it already!!
AND I CAN'T WAIT TO START SCHOOOOOOOL!
last of all, i wanna thank my mmooomieeeeeee for zappin da card today , to pay for my laptop! and my dad too!!! hahah ! coz my mom $$$ = my dad $$$ . makes no difference, so both must thanked very sincerely from the time i walked out of the shop, to the car, back home, sleeeeeeep. yes! hahahah! grateful for that!!!! :D
Byeeeeeeeeeeeeeeeeee!!!
11:08 PM Tuesday, March 11, 2008
hahha, today, i was so busyyyyyyy. well not really but i got heaps of things done.
we went to amk to get my rolling chairrrrrrr. hahahha;] like finally since chinese new year!
arrived today. yayyyyyy:] love it, very comfy.
next , we went to postal office, to get my mails sent. yay! =]
3rd, we went to amk hub to uob bank, to pay for my 1st semester's school fees. yay. X]
fourth, ntuc! got alot of lalalalalala. yeah. hahah you know it :D
*rains heavily*
fifth - is back homeeeeeeeeeeeee. yay.
sleeeeeeep. ahhaha.
tommorrow i am going down to collect my new laptop. YAYNESSSSSSSSSSSS MAN. =]
woooooooohohhhh. and and i left with medical checkup thingy!! wah sianzzzzzzzz.
then i'll be done with my duties!! phewwwwwwwwww~
piano piano piano! i hvn't been playing on it since like forever ago. well not really! the keys're making me mad totally! no sound is comin outtttttttttt :( madnesssssssssss!
arrrrrrrgghhh. pffffffffffffffft *annoyed* hope to get a new piano soon, if $$$$$$$ can dropp from the skies!
like my calrose unit!? hahahhaha.
interested , leave a tagggggggg. hahahhaa.
open for showhouses, anytime!
byeeeeeeeeee <333
rach
3:08 PM Sunday, March 09, 2008
been busy the whole day yesterday!
was at IT fair, so crowded!!!
i was there because i wanted to get a laptop for school.
IT fair means prices're CUTTING down on alotttttttt!
I decided to get Panasonic Toughbk. Love it tho! hahahah! =D Can't wait to get it on my hands!
okay enoughhh! =D
my NYP package arrived. YAY! haha, got alot of forms to fill up man!!!!!! ma fan!!!!
ooo okay. i wanted 2 go to the PHS funfair, but i was awfully tiredddddddd. awman!
hope everyone enjoyed themselves yep!
byeeeeeeeee xoox
Rae